Discover more from Product Lost by @hipcityreg
Technology. Design. Culture. Identity. Spirituality.
Over 3,000 subscribers
Developing My Personal Product Language
"Issue": 021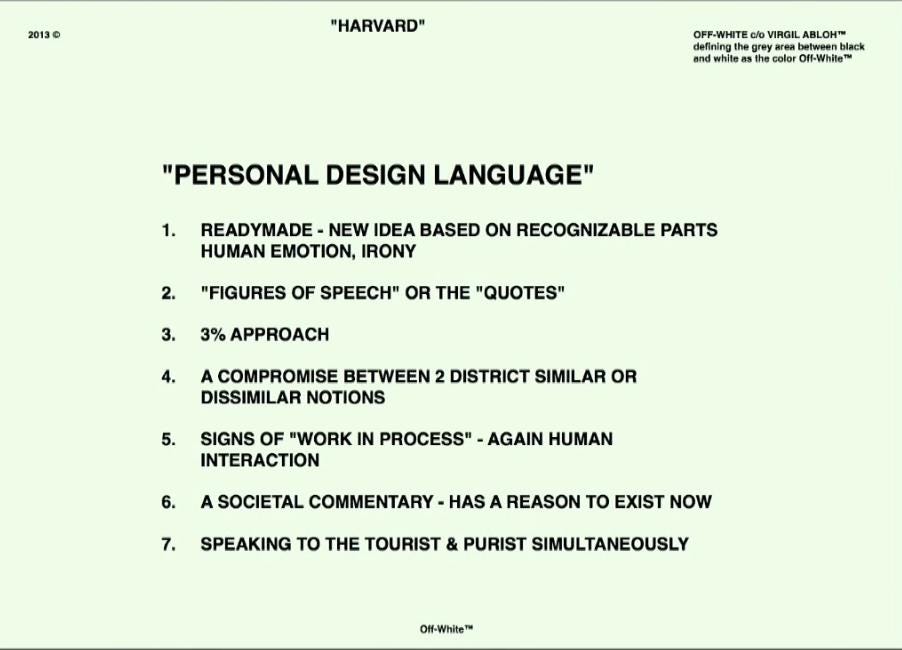 Inspired by Virgil Abloh's Harvard Graduate School of Design lecture, I wanted to take the time to write out my "personal product language". I think I take a similar approach to my writing, I often look at my writing from a product lens.
This is ever evolving, this isn't a guide by any means. What is below is simply version one.
---
The 0 -> .5 version of the product, should be able to show the vision

Write for the technologist, build for the user

Be clear enough to text the details / edits

Rarely be inspired by other products, there are better places to draw from

Don't build something you're not the user of… like why….

Create a moment

Product is a reflection of cultural direction

Minimalism is fucking dead

Show what the future is today

Don't build if you don't have a definitive view

Turn private truths into public discussion

Meditate

This is the age of the auteur

Be philosophically grounded

Build a world around the product

It's all about creating a bridge to touch someone